Proper nutrition is essential in raising a healthy family. This is why it's never too early to start paying attention to what we eat, especially for pregnant women. Remember that what you eat can also affect your baby's health. Experts at Nutricia believe that nutrition from first 1000 days of pregnancy until 2 years old is important for both mom and baby.
Pregnant women require a special diet because the are nourishing for two. This diet usually include food that is rich in iron, folic acid, Vitamin D among others. By being conscious of this  it easy for women to think that they are eating healthy but are they? According to data from FNRI-DOST 8th NNS, nearly 25% of pregnant women in the Philippines are nutritionally at risk. The probable causes of this may be lack of awareness or inability to follow healthy dietary guidelines. Both can easily be addressed with proper nutritional solutions for both mom and child.
Nutricia for moms to begin ready.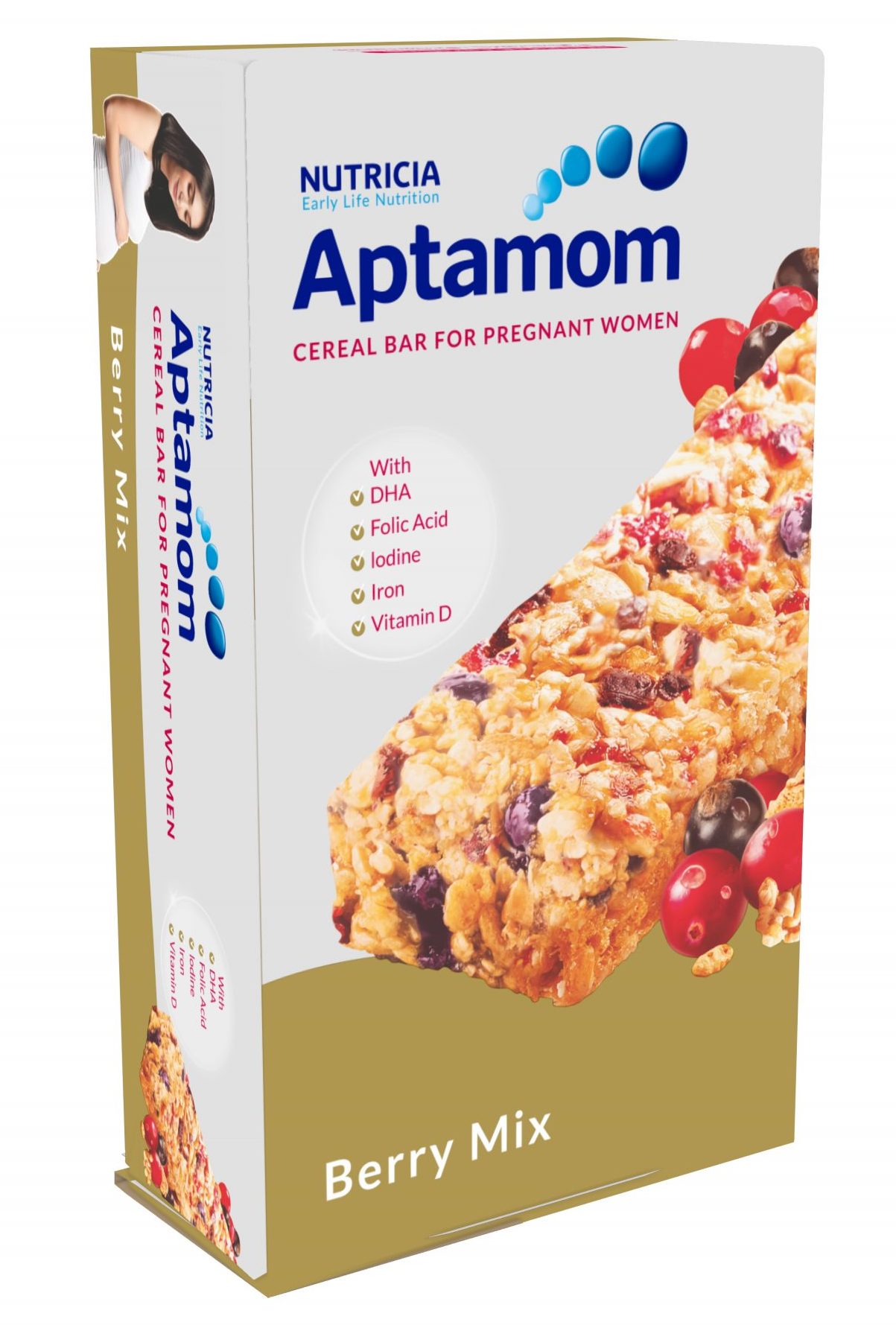 Start your pregnancy right with the right snacks. Pregnant or not its usually the snacks that gets us in trouble with dietary guidelines. Tasty, crunchy, and flavorful is often preferred over healthy options. But with pre-natal snacks like Aptamom you can #BeginReady and enjoy proper nourishment for you and your baby.
Aptamom Cereal Bars contain folic acid, DHA, iron, iodine, and Vitamin D. These are all essential nutrients that doctors recommend for pregnant women. It comes in two enjoyable flavors, the Aptamom Berry Mix and Aptamom Raisin and Chocolate to satisfy your snack mood. Not just that, the nutrition value of 1 bar is equivalent to that of 2 glasses of pre-natal milk. Thus making it a good source of nutrition especially for the lactose intolerant mom.
Nutricia to Raise them Ready.
When you begin ready it's easy to raise your kids to be ready for anything in life. With 120 Years in pioneering nutritional solutions for infants, young children, pregnant women, and the elderly, Nutricia has your back on raising healthy kids. They are recognized as the #1 company in formula milk for children in Europe with 40 years of research behind them. With this in mind I am confident that my daughter will grow up with the proper nourishment from Aptakid.
Nutricia Aptakid powdered milk has the most advanced formulation of Pronutra+, a patented blend of ingredients including prebiotics that supports strong and resilient immune system. The Aptakid comes in a well-designed container which I totally love. No it's not display worthy kind of design but it's smart, safe, and efficient. It's got a special slot for the scoop so you don't have to worry about digging it out of the milk or the handle getting soiled. It also has a secure lock that prevents accidental spills in case kids decided to be independent and get the milk themselves.
When it comes to nutrition we all get plenty of advise from both experts and non-experts. But if your child's health is concerned, you must take charge. Begin Ready with the right pre-natal nutrition and Raise them Ready with the proper milk. You may start now by checking out the great deals at Nutricia's Shopee Takeover on Jul 23. Proper nourishment is just a click away.
On 23 July, shoppers can look forward to a host of exclusive deals on Shopee Mall, including:
Attractive Gifts with Purchase: Be eligible to choose from a selection of gifts suitable for different users:

Lucky draw for a WISEMOM USB Portable UV Sterilizer with a minimum purchase of ₱2,000 on Aptakid 4 & Aptamom prenatal cereal bars
Free Blanqi Everyday Maternity Belly Support Girlshort with a minimum purchase of ₱3,500 on Aptamom prenatal cereal bars while stocks last

Special bundles/deals for more savings: Enjoy up to to 40% off on our Aptakid 4 and Aptamom bundles
Earn loyalty points with Brand Membership: Sign up for Nutricia's Brand Membership Program and receive an Aptamom Sample (2 bars) as a welcome gift. In the program, receive points for every purchase (₱5 = 1 point) and get access to exclusive gifts & vouchers depending on your membership level.
For more information about the Nutricia Mall Takeover, please visit https://shopee.ph/nutriciaphilippines.
Download the Shopee app for free on the App Store or Google Play Store.