Young kids are encouraged to join clubs in school as part of their growth. This is because joining a club helps kids develop social skills and learn new things. Adults can also enjoy the same benefits by joining clubs that are aligned with their interests. Moms, in particular, can enjoy being a member of parenting clubs like Shopee Mom's Club. From my experience, it's not just a club but a community of moms. Here are 3 reasons why I like being a part of it.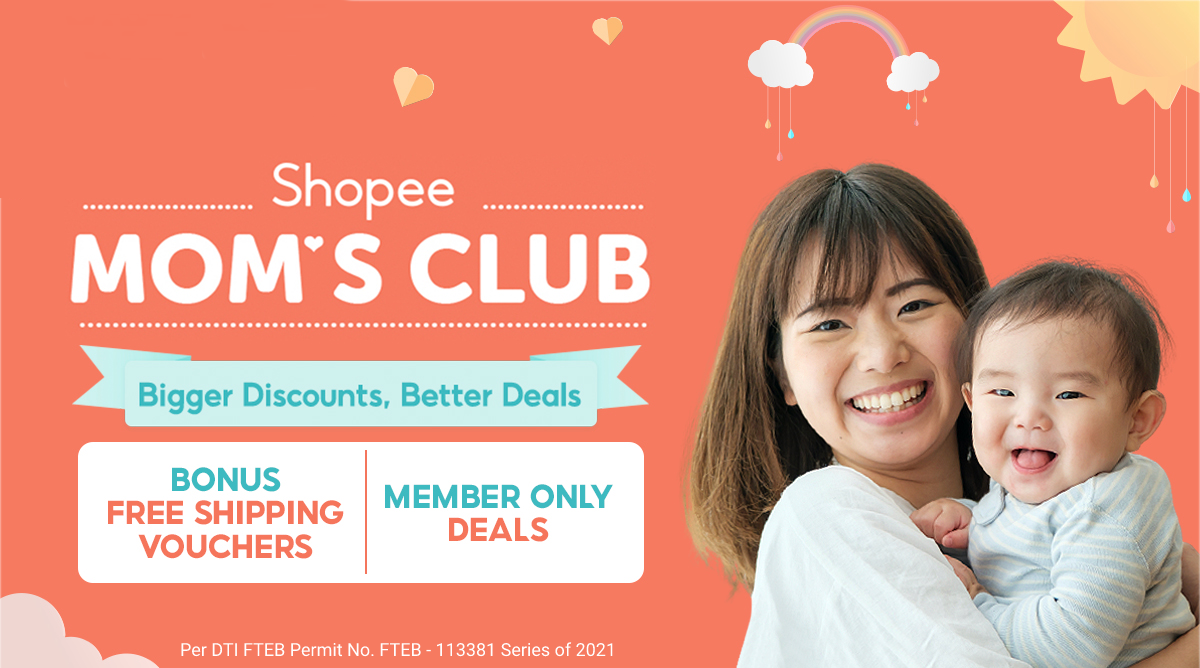 Learnings from fellow moms. Being a parent is one of the toughest jobs around. This is why we always work on doing a better job of it. One way to improve on it is by learning from the experiences of other moms. The nice thing about being a part of Shopee Mom's Club is that you get an inside look at the experiences of moms across all age groups. Moms of young kids can get an idea of what to expect when their kids get older while moms with older kids can reminisce on their own experiences when their kids are younger. They can also make recommendations on the best products to use for their kids. Some of the well-loved brands we know include Johnson and Johnson, Nestle, Dove, Cradle, and Scott's.
Viber support group. The journey to becoming the best mom that you can be is easier and more fun when you've got a support group. Shopee Mom's Club has a Viber community of like-minded moms who want only the best for their kids. As such, it's easy to find help or tips for parenting dilemmas that you may encounter. Join the community Viber community here https://bit.ly/ShopeeMomsClubonViber.
Perks, discounts, and exclusive offers. They say that being practical is part of a mom's DNA. If that's the case then, the Shopee Mom's Club is a perfect club for you. We all know that Shopee is a leading e-commerce platform in the country and the go-to site for great discounts. As such it is not surprising that members of their mom's club get to enjoy great discounts on parenting essentials. Not just that, club members are also entitled to exclusive offers on products that cover both their needs as a mom and a woman as well as the kids' needs. Some of these deals are hard to pass up. I recently got Cerelac, Nido, Tiny Buds, and MommaLove on a discount as a perk.
From March 1 to July 26, members can enjoy exclusive discounts up to 50% off on top brands for mommies.
Moms can enjoy up to 50% off on mom essentials from Unilever, Mamypoko, Enfagrow, Unicare, Nestle, Alaska, Orange and Peach, Nursery Van, Breeze, and GSK. Moms can also get up to 30% off from leading brands such a J&J, Wyeth, Nestle Nutrition, Pampers, Tiny Buds, and Huggies.
So. what are you waiting for? Sign up and be part of this amazing mommy community at https://shopee.ph/m/mom-club.
Download the Shopee app for free via the App Store or Google Play.