I have been attending a lot of SM Supermalls events for years. I mean, with the growing number of SM Malls sprouting almost everywhere all over the country, it is no doubt that SM Supermalls has succeeded in winning the hearts of every Filipino People. In return, SM Malls give back the favor by being one with the community and being socially and environmentally responsible. By attending various SM activities and events, I have learned that SM Supermalls have spearheaded eco-friendly projects, programs and activities, as well as partnering with different government and private agencies to advocate earth-friendly undertakings through SM Cares.
SM has stayed true to its objective of being socially responsible through jobs generation program. SM helps their employees who has potentials and perseveres in life because SM believes that perseverance pays off and that everyone gets a chance to excel and succeed as long as they work hard for it. Also, it has organized a nationwide job fair in partnership with DOLE and PESO last May 1, 2013.
I can say that SM is a catalyst in job generation when I have learned the story of Mang Lorben Carpio, a janitor at SM City Rosales and a PWD (Persons With Disability) farmer; through SM Cares Program on Disability Affairs, he received a free training to grow papaya then sells what he harvests through SM for his own profit. Prior to working at SM, his main source of livelihood was selling tupig to motorists along the highway. Today, he has all three sources of living to sustain his family: a job at SM, growing and selling papaya, and vending tupig at night. Mang Lorben is a living proof that SM gives an equal opportunity even to those who have disability.
Aside from generating jobs to deserving Filipino people, SM likewise help out other businesses such as the Marketmall in Dasmarinas, Classic Savory and Gerry's Grill.  Classic Savory has been the all-time favorite of Filipino people when it comes to chicken recipe right after WWII. But because of tight competition, it has decided to stay "small" until Tessie Sy-Coson of SM approached one of the owners of Classic Savory and offered to relaunch the business inside SM. To make the long story short, Classic Savory has once again been one of the all-time favorite, where its SM branches has continued to expand. This is somewhat similar to Gerry's Grill story, when SM opened their doors to Gerry's Grill, the business is now growing with around 16 SM branches nationwide!
Moreover, SM similarly contributes to economic development where it has been awarded as top taxpayers in their respective municipalities. Aside from this, SM also gives back to Filipino people through SM Cares and SM Foundation as described earlier.
Being environmentally responsible is also their pledge and they carry this out through tree planting, Earth Day and Eco-Fair activities.
Earth Hour at SM Lanang Premier
They implement programs on waste management and recycling to ensure the cleanliness of its mall surroundings and the entire community where SM operates not to mention the changes that they are making now such as rainwater catchment system at SM Lanang and SM Masinag, as well as the use of LED lights to conserve energy.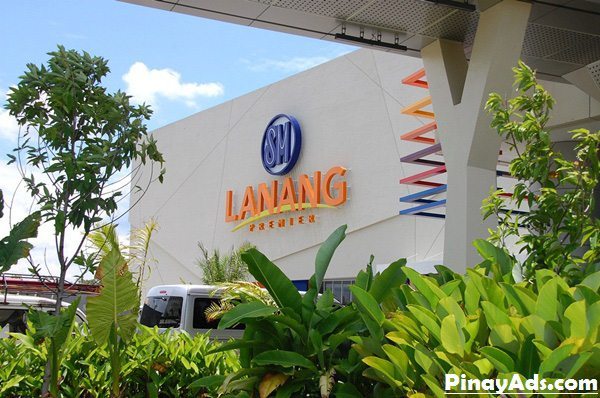 Most importantly, SM is one with the community; and having various activities and event prove this claim. I even attended SM events like Earth Hour, Cyberzone, Park Inn Hotel and the recently launched Toonfest. Through this, SM has found an effective way to reached Filipinos. Note that it does not just stop there as SM continuously listens to its mall patrons in order to bring "affordable luxury to the Filipinos and uplifting ones shopping experience".
Personally, I witnessed and experienced several SM events such as follows: