Earth Hour 2013 was held last March 23, 2013 and Davao was one of the cities in Mindanao that observed this significant environmental activity to save Mother Earth. Dabawenyos supported and observed the Earth Hour 2013 because it is one way to help Mindanao overcome their electric power shortage that causes rotating brownouts and even blackouts, which is forecasted to worsen this summer.
Since I was in Davao that time, I was able to witness how Dabawenyos observed Earth Hour 2013. Park Inn by Radisson Davao, the hotel where I stayed, also observed the Earth Hour. SM Lanang Premierre, just adjacent to Park Inn by Radisson, together with the other 3 SM Malls in Mindanao, switched off a significant percentage of their lights to be one with the global call to take a stand to save the planet.
The yearly Earth Hour activity aims to encourage various stakeholders including individuals, educational institutions, organizations, communities, private sectors, and government agencies, to save and reduce energy consumption, as well as, to inspire them to make a commitment to observe a low-carbon lifestyle by taking simple, doable measures like switching off their lights for an hour as an example.
Anyway, the program for the Earth Hour 2013 at SM Lanang Premier started at exactly 8PM. It was hosted by Ms Philippines Earth 2005 Genebelle Francisco Raagas, who is a true-blood Dabawenyo. Other personalities who graced the event were Ms. Debbie A Go, SM Supermalls Asst. VP for Operations in Mindanao and Mr. Arturo Boncato, JR, who is the Regional Director of the Department of Tourism in Region 11.
Part of Ms. Debbie Go's opening remarks was "Earth Hour continues to become an even more significant campaign around the world and lives up to the challenge of "I Will if You Will". At SM, this means advocating for environmental awareness beyond symbolic 60 minutes. Tonight, we will again endeavor to switch off 100% of all our mall buildings' lighted logos, 50% of our mall interior lights, and perimeter lights including our tenants lightings while remaining open to our loyal patrons. Compounding our network of malls and tenants, SM hopes to significantly contribute to the total reduction in consumable energy and thus, impact to the overall goal of Earth for this year.
After some speeches, at exactly 8:30 in the evening, it started to go "black" but the fun did not just end there. The candles held by the people who participated in the event lit the area and after a while, the audience were entertained by the fire dance. The lights were switched off for an hour.
SM Lanang Premier shows its commitment to save Planet Earth through this Earth Hour activity. In addition, I have heard they have also installed a rain-catchment system capable of handling 550 cubic meters of water in accordance with the new city ordinance requiring a rainwater catchment system for all new constructions
The Ordinance 0298-09, series of 2009, authored by former councilor Leonardo Avila, mandates the proper harvest, storage and use of the city's rainwater. This Ordinance aims that the establishments that will construct rainwater catchments in their projects are set to receive tax rebates from the government while violators will be penalized. According to Avila, the rainwater catchment system (RCS) that will be constructed will help diminish the occurrence of flood and likewise avoid, if not, eradicate canal erosion in the urban areas. Lapena also added that RCS will prevent the overloading of the creek near the area.
SM Lanang likewise adopted other green architecture components like the utilization of glass pavers in the open parking area. These glass pavers are earth-friendly because are made from recycled glass bottles. These glass pavers can provide maximum water absorption if treated with the right sandblasting techniques; with this, glass pavers also become slip-resistant due to minimum water run-off.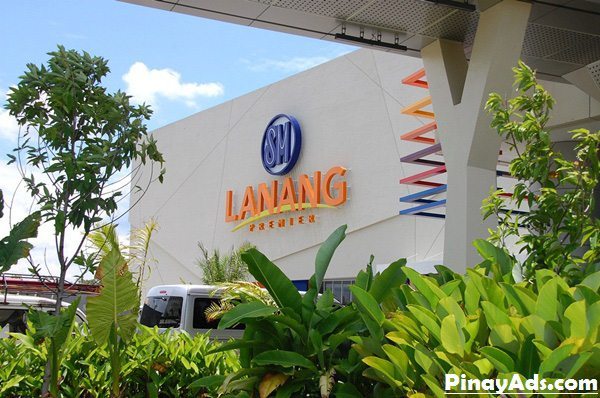 Another environment-friendly act of SM Lanang Premier is the use of LED lights. Aside from being much more efficient and cost-effective, they last longer as compared to other ordinary light bulbs. As for the mall's cooling system, louvers were utilized in order to deflect and block the daylight. Park Finders at the parking lot were also installed to minimize carbon monoxide emission. This is possible because through the park finders, drivers can easily determine the available parking space when it's a green light (red if it's already occupied). In this way, drivers will maximize its fuel consumption because they won't have a hard time roaming around the parking area to look for a parking space that is available.
This experience at Davao has made me realize that SM truly cares. Aside from providing jobs for people, SM Lanang likewise cares for the environment. This is maybe one of the reasons why SM Malls still continue to expand and still succeed.