Camarines Sur, better known as Camsur, is one of the province in the Bicol Region Philippines that has significantly increase its tourism activity due to its beautiful beaches and the accompanying water sports that invite the tourists from all over the world, to come and have fun in this beautiful place.
Naga City and the Iriga City are the two cities that comprise Camsur. Getting there is not a problem because you can either travel by plane, train or bus, depending on where you're from. When traveling by plane from Manila to Naga Airport, Cebu Pacific and Air Philippines are available at least once a day (Effective June 16, Air Philippines will be having an afternoon flight every FRI, SAT and SUN. Manila-Naga: 3:00PM and Naga-Manila: 4:15PM). On the other hand, when you prefer to get there by train, brace yourself for more or less 10-12 hours travel time, and lastly, if you rather like to travel by bus, you have to ride from either Cubao Terminal or Pasay Bus Terminal. Buses from these terminals to Camarines Sur are available daily for about P600-800; but sometimes, fare may vary and tend to be a little higher if it's peak season.
I'm sure now you are already excited to see the tourist spots that the place is proud of. You must never miss the chance to visit their beautiful beaches, especially the Pasacao Beach in Naga. You would also want to experience going to Caramoan Peninsula and the Gota beach resort, which became popular when it hosted the famous reality TV show, the Survivor for two consecutive seasons (2008-2009).
In addition, there are still a lot of "must-see" in Cam Sur like the Mt Isarog, the National Park, the Nabontolan Spring, the Itbog Falls, Mt. Iriga, Culapnitan Cave, Sabang Beach, Atulayan Island, Nato Beach, Omang Cave, Lake Buhi, Rose Islet, Kapungkulan Spring, Bayagin Falls and the Leaning Tower of Bombon, among others.
Aside from these scenic views, there are also various festivals that you will enjoy such as the Tinagba Festival, the harvest offering on the Feast of Our Lady of Lourdes, Bowa-Bowaan Festival, Feast of Our Lady of Buenviaje, the famous Penafrancia Festival, Lagonoy Festival, Kamundagan Festival and the Voyadores Festival.
And of course, before you go, you really have to try the spicy delicacies that Cam Sur, and Bicolanos in general, are famous for. Some of there specialty foods are the Gulay Na Natong (Laing), the Langkang Palusag (Bread fruit), the well-known Bikol Express, the Pinangat, Inon-on Sibobog(galunggong), and the Ginaring.
Do you think you're ready to go now? Wait! There's still one more. Who can forget those exhilarating watersports that made Camsur famous?! They have this unique watersports complex for wakeboarding, wakeskating and waterskiing. For those who want to be thrilled but hate to have sunburns, the complex is still open at night as there are spotlights available for this purpose.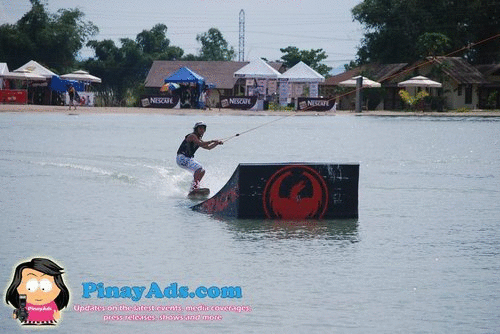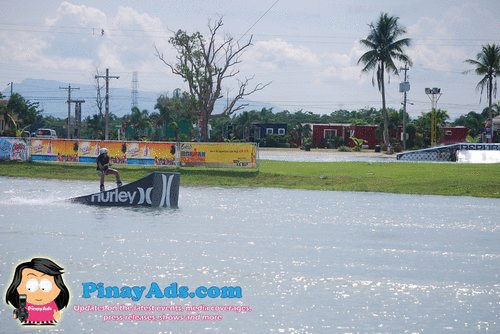 And if this is your only reason for visiting CamSur, then you need not worry as the Camsur Watersports Complex offers accommodations that will surely fit your budget.
So pack your things now and hit the road!
Video Credit: www.camarinessur.gov.ph