SAMSUNG brings hope to underprivileged kids with launch of New Philanthropic Initiative.
Samsung Hope pledges record US$700,000 to 21 children beneficiaries across Southeast Asia and Oceania.
Program aims to raise social awareness by empowering local communities to decide grant allocation.
Three deserving beneficiaries that have made significant contributions in addressing children's issues were identified in each of the seven markets that Samsung operates in across the region. Information on the beneficiaries is uploaded on the Samsung Hope microsite (samsunghope.org), where everyone can support their favorite beneficiary by pledging to let hope take off. Each beneficiary will receive a base amount with an additional grant to be determined by the number of pledges it receives.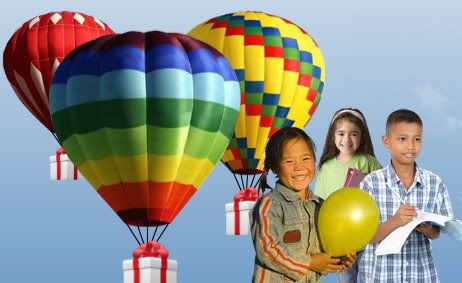 In the Philippines the Filipino community can on their personal capacity donate directly to the foundations if they so desire by using paypal or a card of their choice. This will also be available in the microsite.
The three local beneficiaries identified by Samsung Electronics Philippines are:
How can you help?
1. Visit samsunghope.org and Add your Pledge.
2. Click the red Arrow and look for Philippines.
3. Now Select which Foundation (beneficiaries) you want to give pledge.
4. Just follow where it takes you, until the balloon appears to carry your pledge.
By just voting which Foundation you want to give pledge, you are already helping. Spread the news and let more people help.
Join Samsung Hope Philippines in Facebook.